Antar Naad Mudra Meditation (Kabadshe Meditation) brings prosperity and creativity, protects you from attacks, and open your chakras. It creates a shield around you where you cannot be harmed. Yogi Bhajan described this mantra as the base of all mantras because it gives you the strength to overcome adversity. The mantra translates to, "That Infinite Totality is here, everywhere. That creativity of God is here, everywhere."
SA RAY SA SA, SA RAY SA SA SA, RAY SA SA SA RANG

HAR RAY HAR HAR, HAR RAY HAR HAR, HAR RAY HAR HAR, HAR RANG
The "ANG" in Rang is pronounced "UNG" as in Rung. Some texts have it written as Rung others as Rang.
Meaning: 
Sa – The infinite, totality, God represented by the element of ether.
Har – Creative infinity, a name of God represented by the element earth.
Ung – The sound projecting towards infinity.
Instructions For Antar Naad Mudra Meditation
Sit in easy pose with your chin slightly in (gentle jalandar bandh)
Extend your arms over your knees with your thumb and pinky finger touching in Buddhi Mudra.
Chant along to the mantra Sa Ray Sa Sa for 11 minutes, advanced students can go up to 31 minutes.
Recommended to use a stop watch or timer.
You can play the mantra along while you chant. I listen to the version by Guru Shabad Singh Khalsa.
Why 40 days of Antar Naad Mudra Meditation?
Every kriya and meditation in kundalini yoga has a specific goal. In this meditation, it is prosperity, creativity and protection. By practicing it everyday for the same amount of time you are breaking negative patterns and habits in your psyche and body, and getting the full benefits of the meditation. You are essentially creating positive new habits that align with your highest self.
Sit In Easy Pose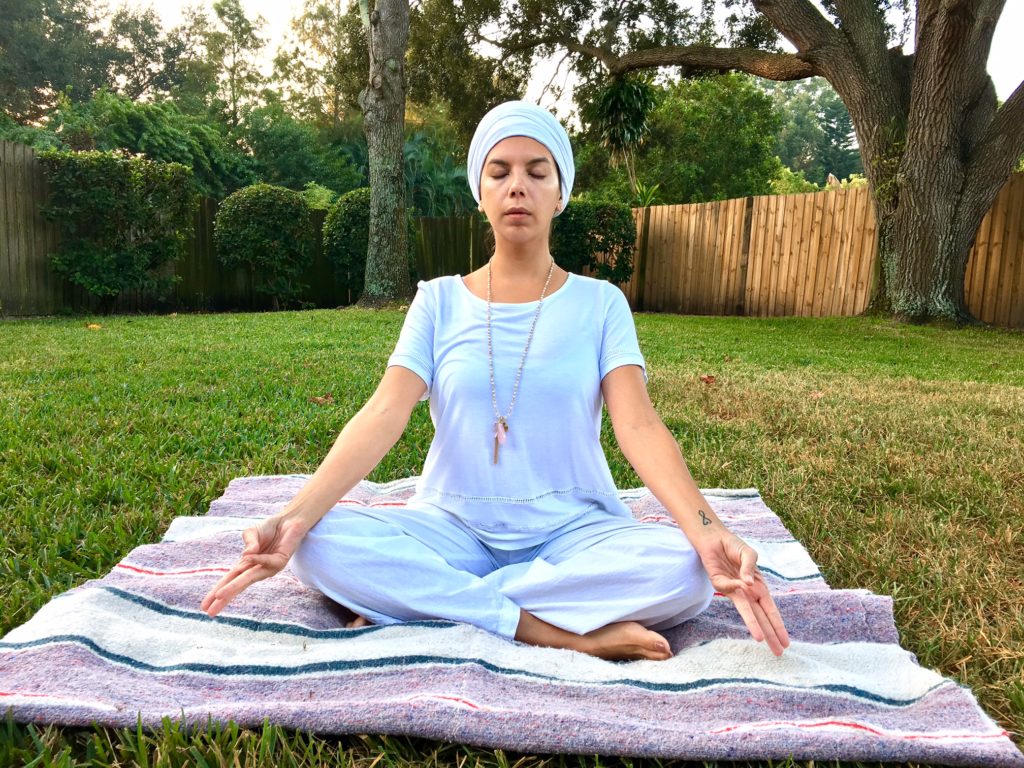 Place Hands In Buddhi Mudra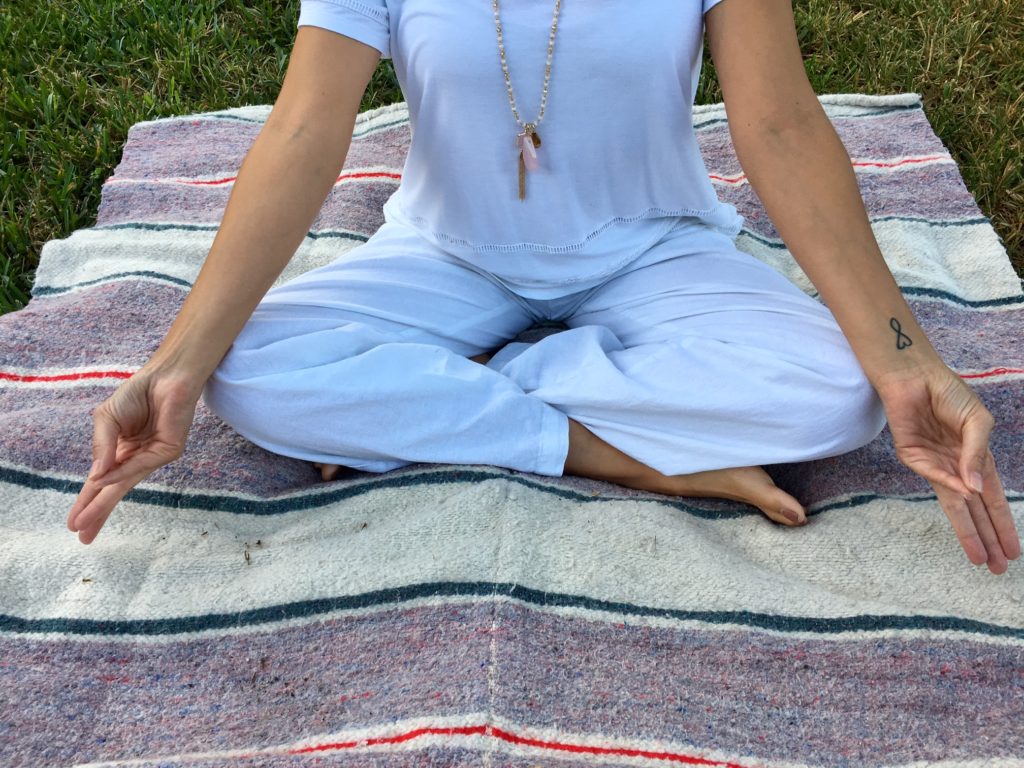 Thumbs And Little Finger Touch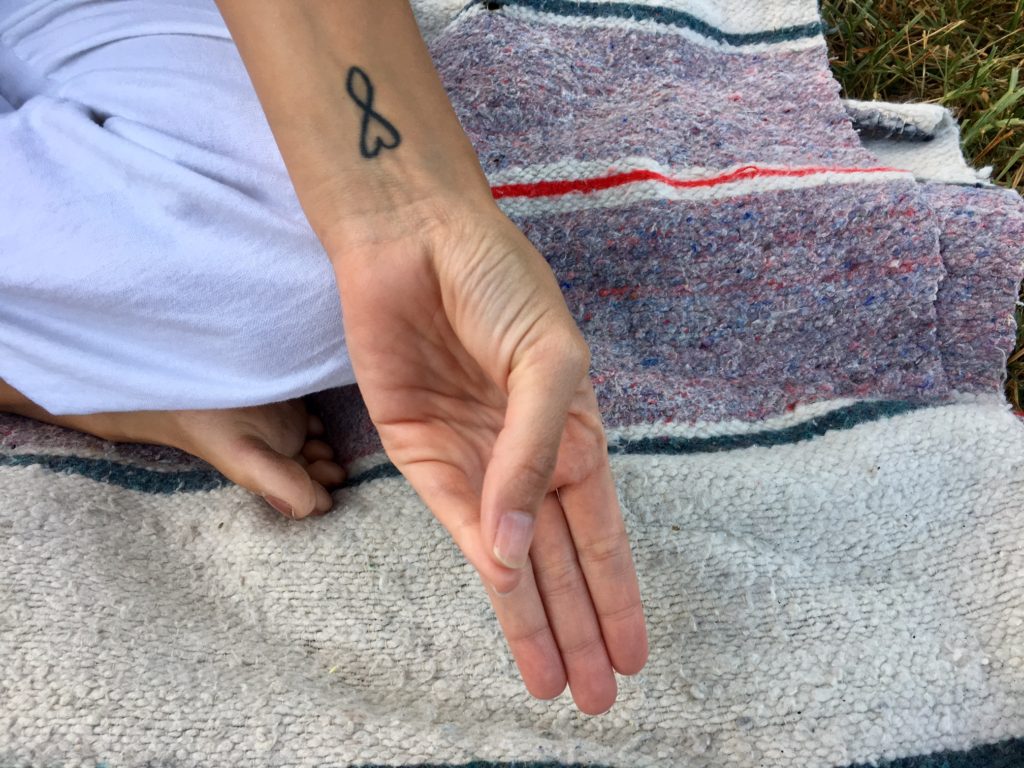 "Sa Ray Sa Sa" By Guru Shabad Singh Khalsa
Blessings,
Aiyana