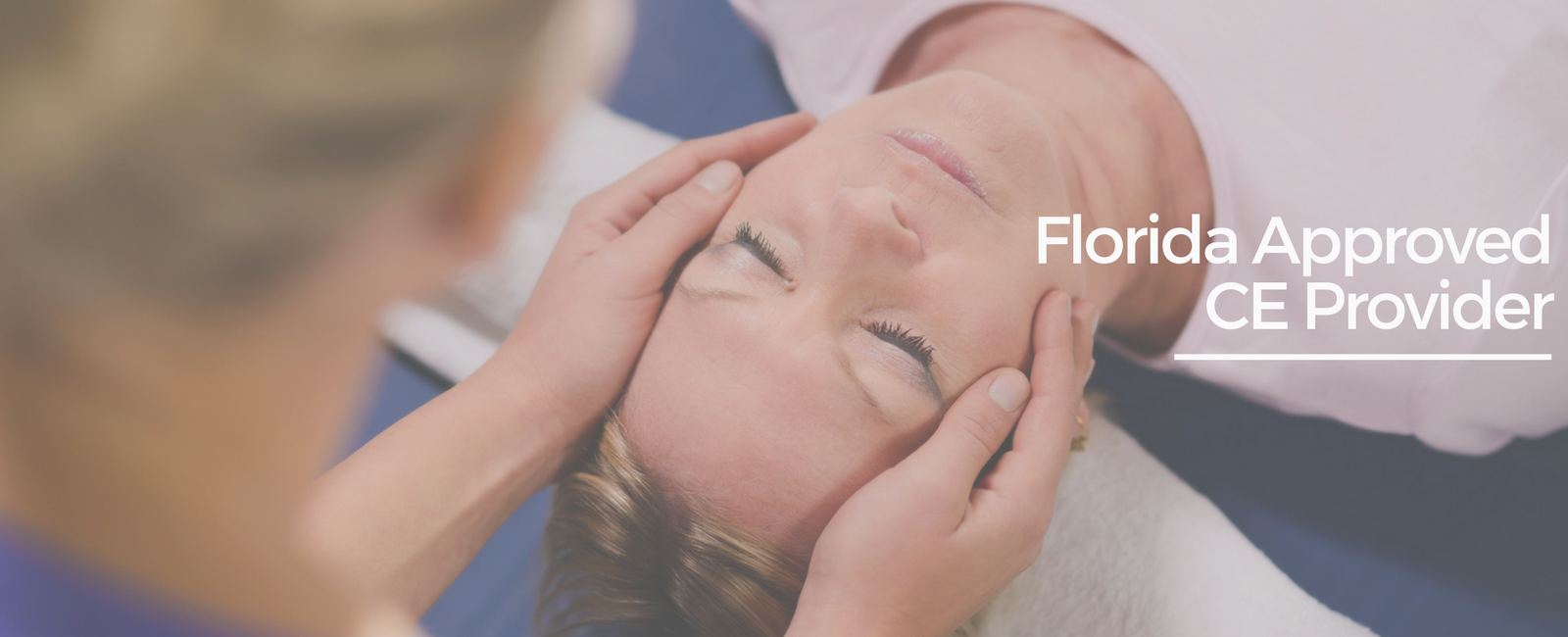 Renew Your Florida Massage License
Reiki Level 1 & 2 Live Course 12 CE
Call 727-657-9064 to Register
Reiki Certification for Massage Therapists
Reiki level 1, 2 and 3 (master level) are live courses approved by the Florida Board of Massage Therapy for a total of 18 hours of continuing education. This program prepares students to work with clients privately to clear energetic blockages, provide deep relaxation and give them tools to manage stress. Students will also learn how to lead a reiki share, create community through reiki circles and give attunements. Each level is 6 hours long and designed to be completed on different dates to allow massage therapists, yoga instructors and enrolled students to develop the skills  presented in each training.
Level 1 Reiki Training – First Degree Reiki – 6 CE Hours
In level 1 reiki training you will be initiated into the healing practice of the Usui Reiki system.  You will be attuned with the first level symbols in a ceremony and learn how to use Reiki energy to heal yourself, family, friends and clients. Students will learn the history of Reiki, hand positions, and be given a demonstration on how to channel Universal Source energy for your clients. The training opens up your channels for Reiki to flow through. It is known as a connection to Divine Source at a deeper level. Once the connection is made through the attunement, it is available to you for the rest of your life, if you choose to use Reiki. First degree Reiki provides you with the connection and symbols to empower your own self healing and to channel Reiki for others.
Reiki Level 1 T
raining Includes:
History of Reiki

Reiki Level 1 Attunement – Attuned for life

Learn hand positions to perform Reiki on others and yourself

Discover energy balancing

Receive your Level 1 Reiki Certificate

Course Fee: $155
6 CE Hours Approved by Florida Board of Massage Therapy
Level 2 Reiki Training – Second Degree Reiki –
6 CE Hours
The Reiki Level 2 training gives you additional symbols to be able to perform Reiki distance healing. You will receive a level 2 attunement for the additional symbols and learn how to magnify Reiki energy. You will also learn how to perform healing at a distance and into the future and past. As a level 2 reiki healer, you will learn how to use your intuition more and allow yourself to be guided by your Reiki spirit guides. There is heightened sensitivity and self awareness during this stage of Reiki training. Requirement for this course is successful completion of Drops of Yoga's Reiki Level 1 training.
Reiki Level 2 Training Includes: 
Learn distance healing Reiki symbols

Learn how to perform a professionally Reiki healing session on a massage table

Receive attunement to become a higher Reiki channel

Learn energy balancing with the chakras

Techniques on how to infuse Reiki in daily life are taught

Receive your Level II Reiki Certificate (professional practitioner)

Course Fee: $175
6 CE Hours Approved by Florida Board of Massage Therapy
Level 3 Advanced Reiki Training – Master Level –
6 CE Hours
Level 3 Advanced Reiki Training includes the most comprehensive Reiki training and tools. In this course, you receive the Usui Master Symbol and an attunement to the symbol. You will learn additional skills to enhance your Reiki practice and build on growing your intuition to receive guidance from your Reiki guides. Requirement for this course is successful completion of Drops of Yoga's Reiki Level 2 training.
Reiki Level 3 Training Includes:
Receive the Usui Reiki Master attunement

Become a higher Reiki Channel

Receive the master symbols

Learn how to attune others

Practitioners will be able to teach Reiki to others with Level 3 certification

Receive your Advanced Reiki Master Certificate

Course Fee: $250
6 CE Hours Approved by Florida Board of Massage Therapy
---
Contact Me About Reiki Training