I'm super excited to share with you a new series of posts on my vegan lifestyle. Today marks my very first "My Vegan Day On A Plate" where I share with you everything I eat in a day. This is a new experience for me because it raises the bar of self accountability and puts me way out there. I get a lot of questions about what I eat in a day and even more so what I eat for protein. This is a great way to give the curious minded a peak into what fills my tummy.
I start my day off with a glass of water. It's incredibly hydrating and jump starts the metabolism. I sometimes add some lemon essential oil or if I have fresh lemon, I squeeze a slice into my glass.
Now, for what was on my plate yesterday.
My VEGAN Day On A Plate
Breakfast…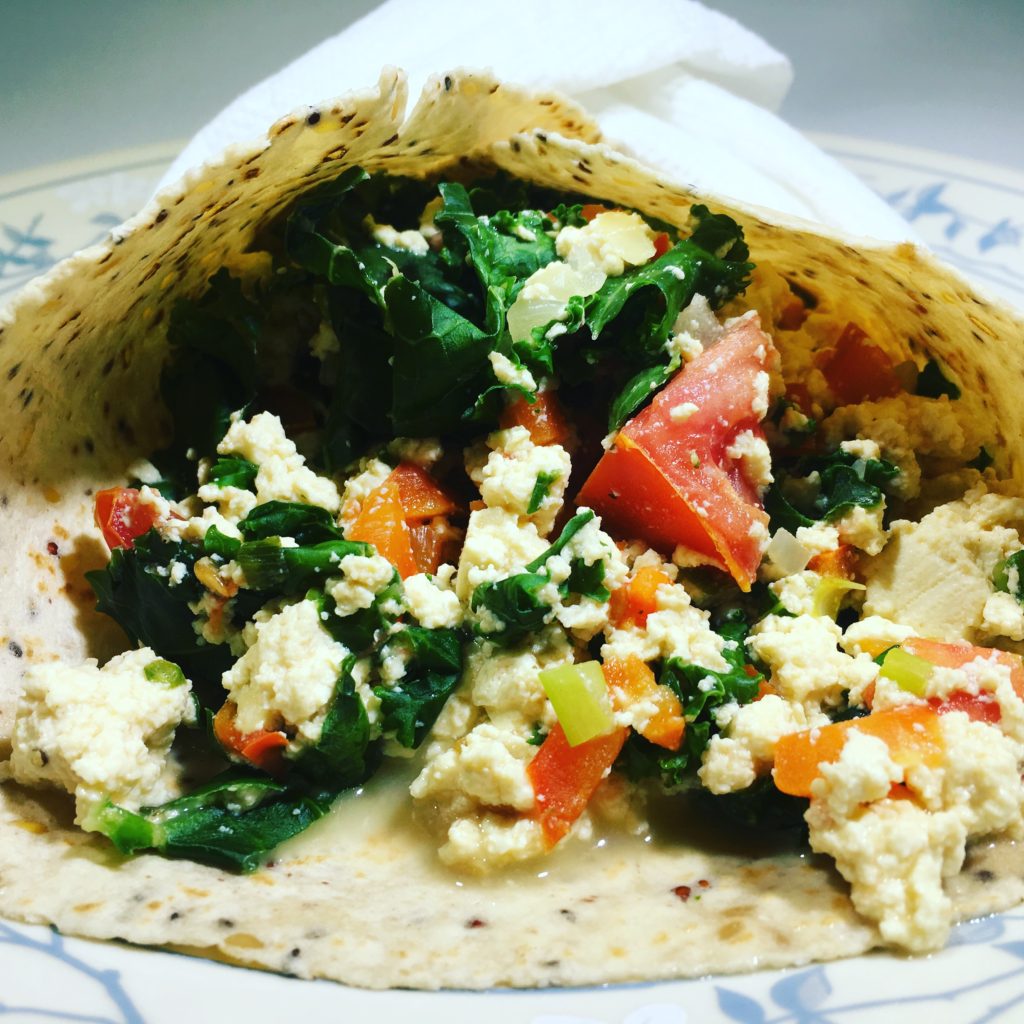 I had a decaf coffee with cashew milk and a dash of cayenne pepper and cinnamon. I'm weaning myself off sugar so lately I've been replacing sugar with a tablespoon of pure maple syrup in my coffee or teas.
I woke up with an appetite and decided instead of the usual smoothie or oatmeal to get creative and make a tofu scramble. I started using nutritional yeast and Bragg's Amino Acid for flavoring and it's quite a delicious combination and VERY filling. I posted the tofu scramble recipe here.
Snack…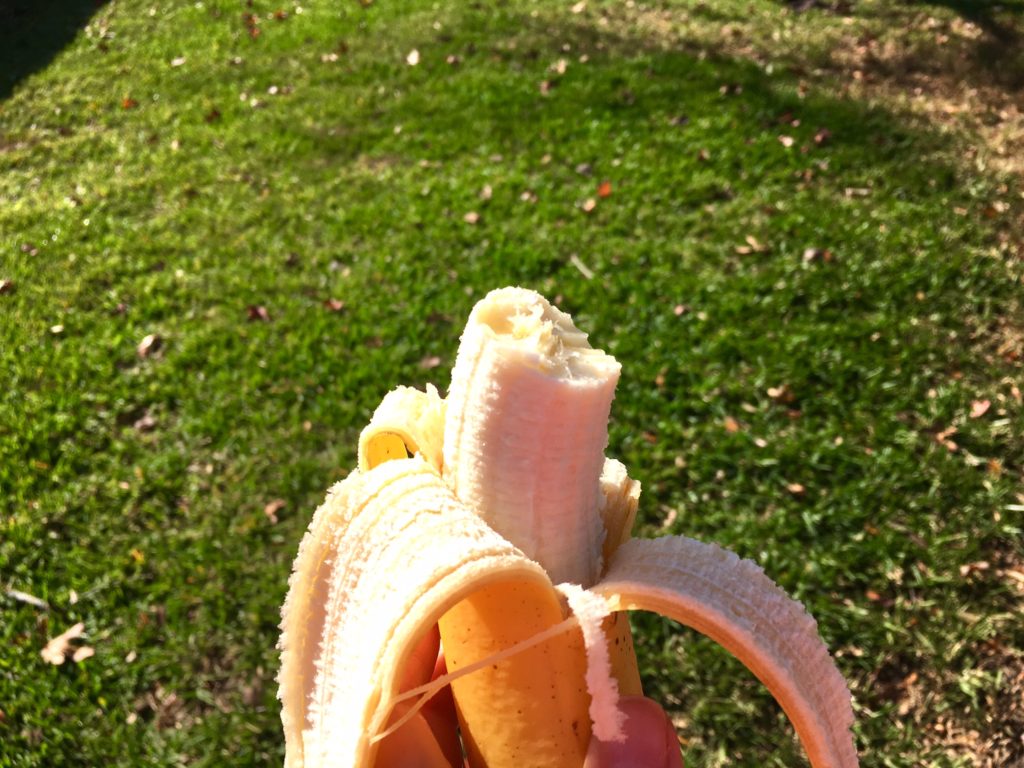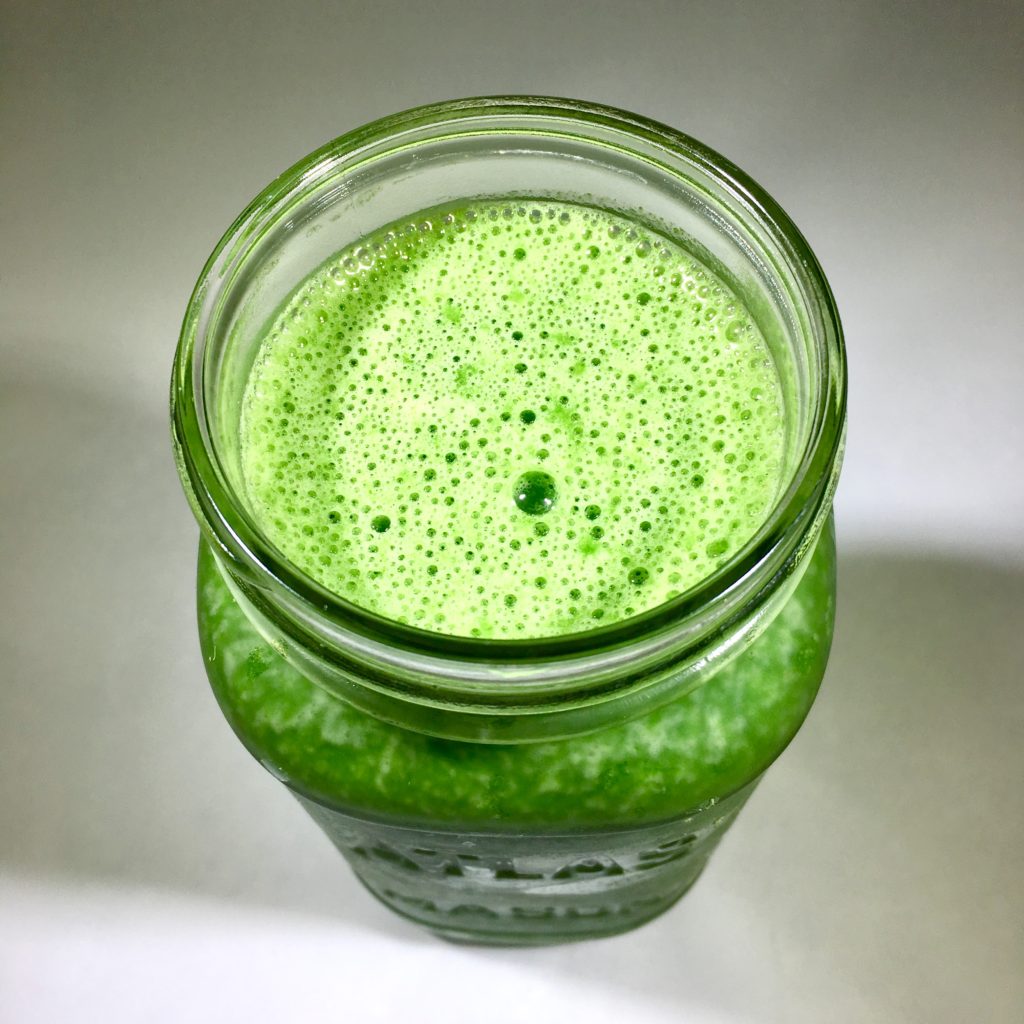 I had a banana as a snack a couple of hours later and made my Tropical Green Smoothie around noon, which held me over until about 3 p.m. I was working on a freelance assignment and wanted to finish before taking a break. I sometimes forget I'm hungry when I'm working.
Lunch…
But, I made up for it with a big buddha bowl. I pulled some pre-made black beans and quinoa I made the day before with spring mix salad tossed with thinly sliced brussel sprouts. I have been using a homemade mustard dressing I modified from Dr. Furhman's "Eat To Live" book. It's my favorite dressing as of yet.
I have a sweet tooth and had to have some chocolate after lunch. It helps settle my food. I use a 70% dark chocolate. I only had two pieces left so I had to ration them out to have one after dinner too.
Dinner…
I tend to have smaller dinners and last night was no exception. I pulled together a salad with chickpeas, chopped red peppers, leftover quinoa and black olives. I used the rest of an avocado I had in the fridge and drizzled my mustard dressing on top.
That was my day on a plate. I hope you enjoyed it and are inspired on how filling and satisfying a vegan diet can be. Until next week.