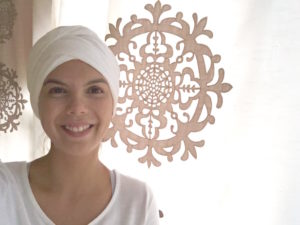 Sat nam, I'm Aiyana.
I'm a reiki master teacher, certified kundalini yoga instructor and continuing education educator for massage therapists. 
I lead Usui Reiki healing certification courses, educational classes on essential oils and offer CEU courses for licensed massage therapists in the state of Florida.
My current course offerings are:
Reiki Level 1 – Reiki for Self Healing and Initiation Into Usui Reiki Healing System

Reiki Level 2 – Become a Reiki Healer and Start Your Own Reiki Practice

Reiki Level 3 – Master Training in Usui Reiki Healing
I offer trainings and workshops throughout the year and have new upcoming courses on aromatherapy and chakra balancing to be announced in 2018.
I am a licensed massage therapist and esthetician of 18 years and an E-RYT certified yoga instructor through Yoga Alliance. I have in-depth training in meditation, energy healing, restorative and kundalini yoga, therapeutic bodywork and aromatherapy.  My vision is to inspire transformation through my educational energy healing programs. I take a mind, body, spirit approach to wellness and offer a professional and nurturing environment to guide you through your own spiritual evolution.